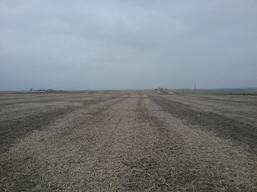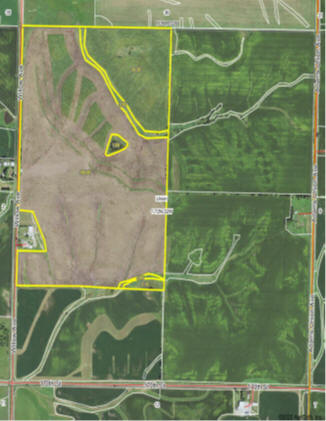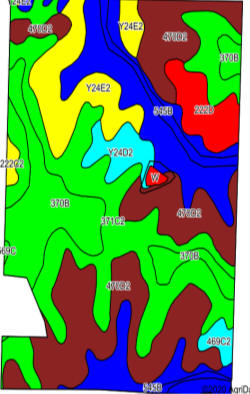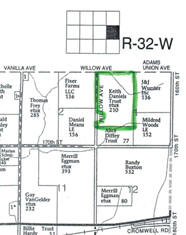 FARM AUCTION
Saturday, December 19, 2020 ~ 10:00 AM
Sale Location: Supertel Inn located at 800 Laurel Street, Creston, IA
210.26 Taxable acres m/l in Fract. NW ¼ and Fract. N ½ SW ¼ except parcel 56888100 containing 4.74 acres in Section 1-72-32, Adams County, IA., subject to any and all easements
Tillable ac. 204.05 ac
Corn Base 129.2 ac
Corn Yield 144 bu.
Bean Base 68.8 ac
Bean Yield 40 bu.
CSR2 Rating
55.9/acre
RE Taxes
$4,786/year
This farm is a nice, well cared for and tiled farm. It has great location with excellent high-quality ridge land and gently rolling side hills.
Farm will be sold on a dollar per acres basis to be multiplied by 210.26 acres. A 10% earnest money payment is required on the day of the auction. All bids are subject to seller's approval. The earnest payment may be paid in the form of cash, cashier's check, personal check or company check. All funds will be held by Marion James Trust account. Closing will be on or before February 1, 2021. Immediately upon conclusion of the auction, the higher bidder(s) will enter into a real estate contract & receive the abstract for Buyer's examination. Lease has been terminated & the Buyer has the right to crop said farm for the 2021 crop year with 100% possession on 3/1/21. Taxes will be prorated to February 1, 2021, the date of closing. Each potential bidder is responsible for conducting his or her own due diligence on the property.
Seller – Keith M. & Emogene D. Daniels Revocable Trust
No absentee or telephone bids will be accepted at the auction without prior approval of MREI.
Not responsible for Accidents.
Maynes Real Estate, Inc.
641-333-2205 ~ www.maynesrealty.com
Paul Maynes, Broker - 641-782-0552 Heath Downing, Auctioneer- 641-202-6720
The information presented in this auction bill is from sources deemed reliable, but cannot be guaranteed by Maynes Real Estate, Inc. (MREI). MREI & its representatives are acting as Agents for the Seller. All potential bidders are urged to inspect the property, its condition, & to rely on their own conclusions. All property is sold on an "AS-IS-WHEREIS" basis with no warranties or guarantees, either expressed or implied, by the Seller or MREI. All acreage estimates are approximate more or less. MREI & the Seller reserve the right to preclude any person from bidding if there is a question as to the person's credentials or fitness to bid. This sale is subject to all easements, covenants, restrictions of record, & leases. Any announcements made auction day by MREI will take precedence over any previous printed materials or oral statements. All decisions of the Auctioneer & MREI are final. All mineral interests owned by the Seller, if any, will be conveyed to the Buyer. Your bidding is not subject to any financing, so financing must be arranged prior to auction.